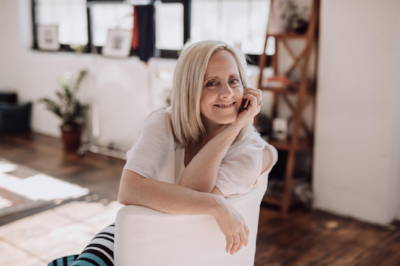 Adele Saccarelli-Cavallaro
When it comes to people, Adele sees the profound beauty in others and speaks to you with pure joy. During her free time, you can find Adele planting flowers in her garden, creating pastel and pencil art and crocheting, She loves to hang out in coffeehouses. Adele especially enjoys traveling with her husband, Michael, exploring the beauty of stillness.
When it comes to people, Adele sees the profound beauty in others and speaks to you with pure joy. During her free time, you can find Adele planting flowers in her garden, creating pastels and pencil art and crocheting. If she is not there, you will find her with her computer in a busy coffeehouse surrounded by people.
As the founder of a non-profit, which coined the phrase Invisible Challenges™, Adele is a cutting edge leader when it comes to Invisible Challengesä. She struggled with Dyslexia, auditory processing, ADHD and sexual abuse for most of her life and searched for processes that could help her. She could not focus like the average child; she was unable to learn at a similar pace as her peers and fell behind in her academic studies. Her unique coping skills allowed her to blend, appear "normal" on the outside, attend college and teach in the public school but this still didn't help her internal challenges.
An accomplished speaker, Adele currently travels nationally promoting her first book, SEARCHING FOR OZ: a creatively written, fictional story of a personal journey of self-love & finding love, set on a creative platform with the Wonderful Wizard of OZ theme. Adele also co-developed the Searching for OZ workbook, a step-by-step guide that is written in a heartfelt & inspiring way, that assist you in finding your inner voice and transforming yourself from the Inside out. She facilitates an online Searching for OZ coursework intended for anyone who wants to make change from the inside out!
Adele has an 18-year track record directing a 501c3 non-profit organization called Teamwork Wins, a Foundation for Awareness & Change, which assists individuals with Invisible Challenges™ in becoming self-directed, free-thinking & creative.
BS in Elementary Education with a concentration in Speech Pathology & Audiology
Played intercollegiate volleyball, coached college volleyball, HS basketball, youth soccer.
Taught fourth grade - public school, basic educational military cadets & soft skills in the prison system.
Today, she directs the non-profit, as well as, the Searching for OZ coursework, She also works as a specialized life coach and has a proven track record for taking individuals to the next level of their personal, relationships & career growth.
Contact adele@adeleandmichael.com/215.680.2351 to schedule a free consultation or invite her to speak at your organization.
Everybody has problems; psychotherapy, coaching and self help just do not resolve them permanently and to the core.

I help people make permanent change by resolving the root of their problems.

Thereby they can consciously create the life they want to experience.
When it comes to human behavior, Michael speaks to you directly from the heart about how to resolve trauma and expand your consciousness. Michael is considered an expert in human energetic patterning and, as the Founding Director of Living Concepts LLC, for the past fifteen years,
Michael has provided personally-written audio and video instruction on how to "master the art of being human" and change your limiting belief systems.
He developed the Searching for OZ workbook, a step-by-step guide that is written in a heartfelt & inspiring way, that assist you in finding your inner voice and transforming yourself from the Inside out.
He creates and facilitates online classes, introduction and in-depth, on subjects such as Anxiety, Depression, as well as ascension and light bodies challenges and changes – understanding and working through them.
Michael is a loving father to four children, stepdad of two, Pop-Pop to Dominic, Kira, Leo and Murphy, and considered a mentor to many! During his free time, Michael enjoys creating his widely-recognized abstract, mixed-media art, making meditative music, and exploring with his wife Adele. You will often find Michael with a warm, inviting smile on his face as he speaks passionately about consciousness, intuition, and opening the inner channel.
Michael's Experience and Expertise
Michael Cavallaro is considered an expert in the fields of human development, belief systems, relationships, parenting, trauma/abuse and behavioral patterning. While working with individuals, Michael is able to identify key core patterning that has evolved in individuals through their family of origin, trauma, life experiences and personal beliefs. His ability to identify, understand and rectify maladaptive core behavior patterns provides individuals with the ability to change behaviors, both conscious and unconscious, to reduce negative physiological symptoms such as Depression, Anxiety, I.E.D., ADHD and Post Traumatic Stress Disorder along with increasing personal responsibility and ownership of negative core behavioral patterns, which ultimately improves interpersonal relationships with self and others.  
Michael is an accomplished speaker, counselor, coach/mentor, facilitator and author. He has written several books of the topics of human mastery, parenting, relationships, and self-awareness. Michael has spoken nationally and internationally on topics such as parenting the sensitive child, ADHD in adults, personal growth, belief change, self-awareness and mindfulness. He conducts group workshops, on-line coursework and individual sessions related to all the above mentioned topics.
Michael is the sought out by high-level professionals who have had limited success with implementing change through traditional therapy. He has guided famous authors, master coaches, lawyers, CEO's, top executives, chiropractors, physicians, nurses, therapists, and thousands of others through personal/childhood traumas, spousal relationship issues, addiction, workplace, personal, and familial conflict, intimacy and self-esteem difficulties.
Michael has a passion for learning how humans work; he has studied both traditional and alternative therapy modalities. Michael was a student of Dr. Fred Pryor and continued to immerse himself in healing methods such as AFT (Attractor Field Technique-energy meridians within the body), EFT (Emotional Freedom Techniques), TFT (thought field therapy), cranial sacral therapy, integrated energy therapy, hypnotherapy, biofeedback and brainwave therapy. Michael continuously collaborates with peers to insure his clients receive the most advanced individualized treatment available.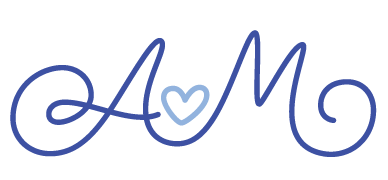 Adele and Michael LLC is a multi-faceted consulting and coaching business, designed to help YOU across the various areas of your personal and professional life. Whether you are retired or in a career, single or in a relationship, identify as straight or in the LGBTQ+ community, we are here to help you meet your challenges and opportunities smoothly and effortlessly.
We believe the foundation of a balanced life starts with consciousness, a strong sense of self, and a focused awareness on growing and expanding.
We understand the challenges of self-growth. That is why we created a system to carefully weed through your past and uncover, dismantle, and permanently dissolve, the related issues.
Through Adele and Michael, LLC, we help you dismantle the blocks, pain, trauma, abuse, and wounds in your life through coaching, training, and inspiration. Our forte is to sort out your past with you so that you may unravel and change the past as smoothly and painlessly as possible. Your life's purpose is our primary goal.
When you choose Adele and Michael, LLC, you are choosing to grow smoothly and almost effortlessly, yet effectively. We encourage a simple yet deeply effective method — deep, effective transformation is our purpose.
We Coach. We Train. We Inspire. We facilitate permanent change! Our commitment is to YOU, your determination, and your fortitude (plus our guidance) equals your success and happiness!
Adele and Michael, LLC can help you achieve transformation in all areas of your life or business. We provide proven ways to make this happen!
- Meet with one of us to improve your life and make changes from the inside out
- Invite one of us to speak at your next event
- Register for one of group trainings in-person, video-online courses or tele-classes
We believe in building a world where individuals create an environment of balance, wisdom, empowerment, and love.
We offer personalized guidance to help you get to the next level of your personal freedom…
Read more about Adele and Michael's story on the A&M BLOG!