"Searching For OZ" is Adele Saccarelli-Cavallaro's first novel with Michael Cavallaro— intertwining the story of The Wonderful Wizard of Oz with Adele's own life experiences as a disappointed young girl who was sexually abused and a confused teen who was groomed by a trusted professional and a spiritual leader. Dottie and Marvel weave into their journey the acclaimed The 55 Concepts: A Guide to Conscious Living by Michael Callavaro. Adele and Michael share these experiences, through Dottie and Marvel's journey, for people to enjoy, but also for people to learn. Over the years, as Adele gathered her ideas for this story, she also documented her own growth, with help from Michael, using a process that worked for her… a process that gave her a new perspective on life.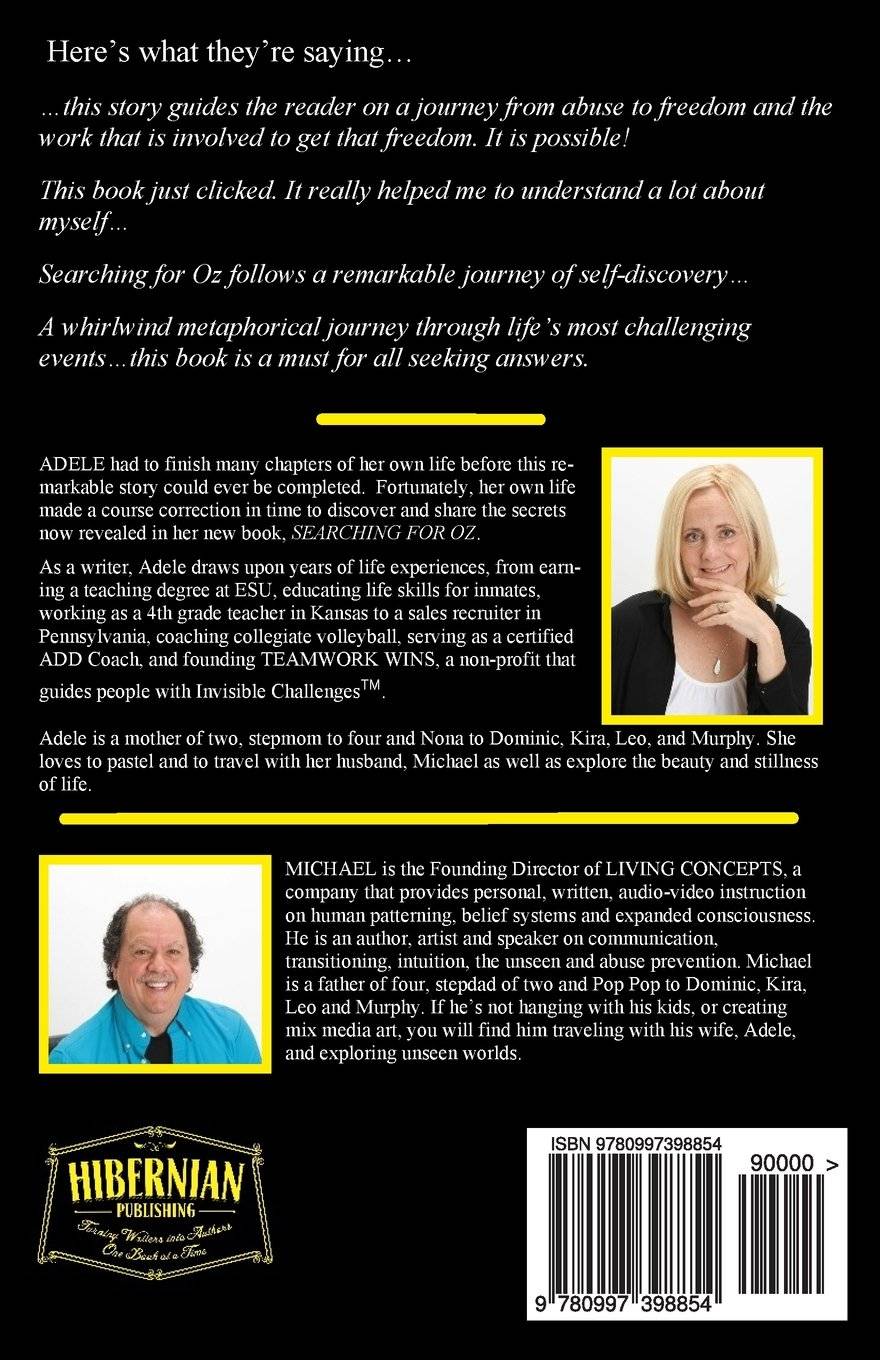 Adele's Author Page • Michael's Author Page
This new MUST-READ book conveys healing information to anyone who has been abused or experienced trauma. The book will show you, in story-form, the process towards true self-discovery and self-healing!
"I hope this information that I have shared in this book will awaken others and help them to heal and prevent abuse from happening in future generations."
~Adele Saccarelli-Cavallaro
---
Look who we #CaughtReading…