Audio Book coming in April 2019!
Adele wrote SFO to give people HOPE that there is life after a trauma. Most people don't even know that there is another way. This book is a fictional account of a personal journey (based on Adele's life) of self-love, and finding love, set on a creative platform, with The Wizard of Oz theme, to convey healing information for anyone who has struggled with a trauma, which let's face it, that's everyone! However it does not stop there. This book lays out a path to personal transformation whether it is for your own pleasure or to release yourself from any trauma forever, no matter how small. We hope it will leave you wanting more, more information, more of the story (coming in the sequels) or more to experience.
Do you want more? There's a workbook and coursework!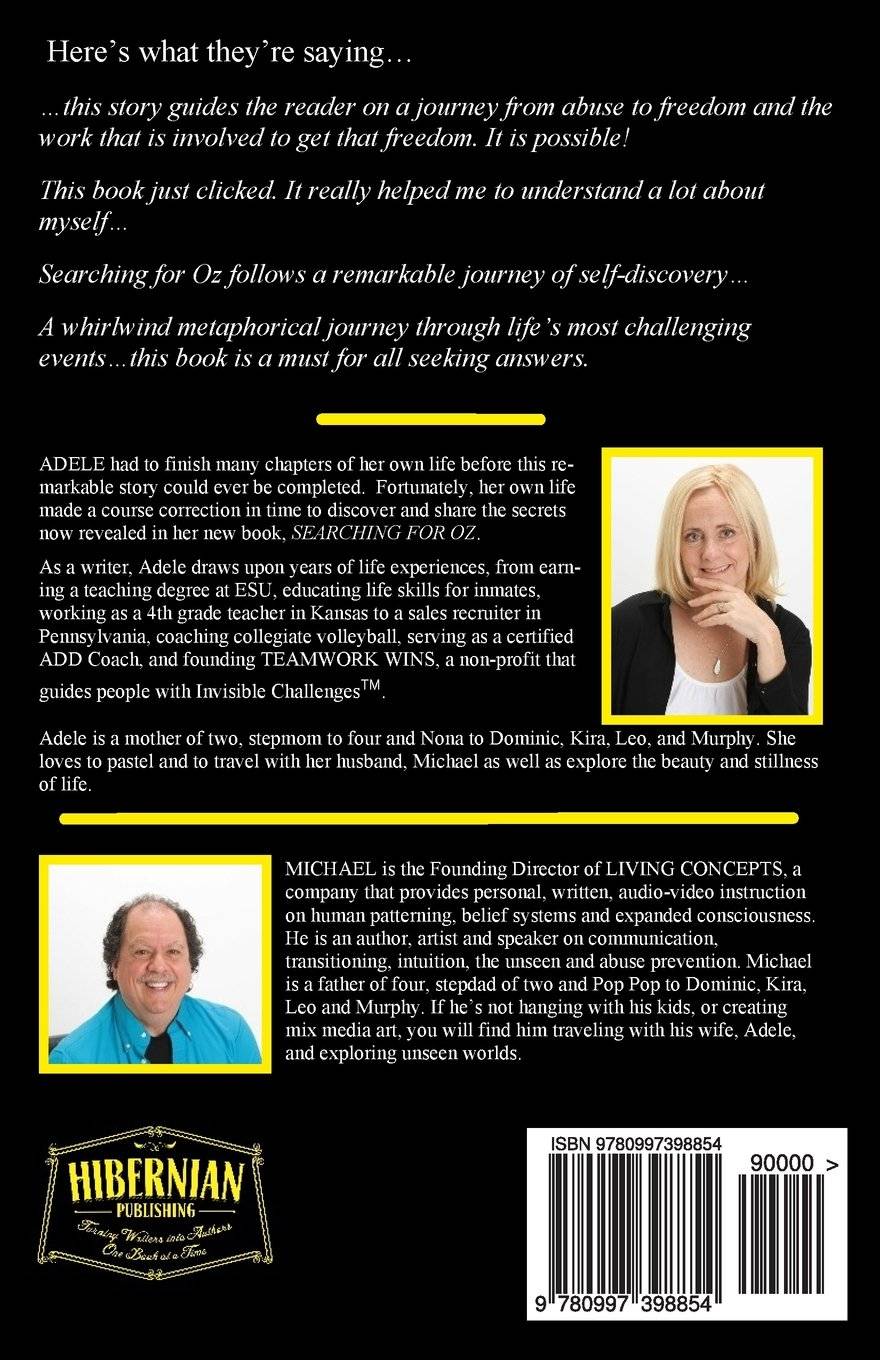 Adele's Author Page • Michael's Author Page
This new MUST-READ book conveys healing information to anyone who has been abused or experienced trauma. The book will show you, in story-form, the process towards true self-discovery and self-healing!
"I hope this information that I have shared in this book will awaken others and help them to heal and prevent abuse from happening in future generations."
~Adele Saccarelli-Cavallaro
---
Look who we #CaughtReading…